---
CHILDREN'S HORSEBACK RIDING DAY CAMPS
Summer Day Camps
One of the all-time great vacation experiences is horseback riding. It's one of the things kids dream about and adults look back on fondly.
Summer is coming and our popular Day Camps fill up quickly, so don't wait to sign up and register for our camps below! You can also check out our camp schedule and learn more about our upcoming camps and offerings.
QUICK CAMP OVERVIEW
Summer Day Camps
5-day Summer Day Camps
Tuesday – Saturday
9AM to 1PM
Limited to 10 students per camp
Snacks and drinks provided
Cost: $300/student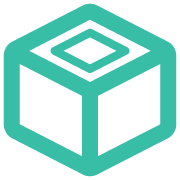 June 20th – June 24th
All levels
$300/student
Ages 6-16 (limit 10 students)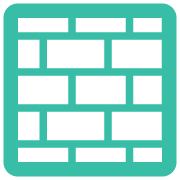 July 25th – July 29th
ALL LEVELS
$300/student
Ages 6-16 (limit 10 students)
One of the all-time great vacation experiences is horseback riding…
Imagine school vacation days spent not only riding horses, but learning about them too, while enjoying the sounds and smells of a working horse ranch in a small group setting.
We offer camps for beginner through advanced riders that teach not only riding but feeding, maintenance and grooming as well. These camps are designed to develop and enhance, good horsemanship, confidence in, and consideration for our equine friends. Our lesson horses are thoroughly experienced, well mannered, and suitable for riders of all levels.
Camp Activities
Students will find out what it really means to own a horse! Week-long Summer Day Camps are offered during the spring and summer months. Ages 6-16. Maximum of 10 students per week. Cost is $300 per week. Camp runs Tuesday through Saturday from 9AM to 1PM and consists of:
---
CHILDREN'S HORSEBACK RIDING DAY CAMPS
Participant Levels
Whether you have never touched a horse before or are an intermediate to advanced rider, the instruction and activities at this camp will challenge and improve your riding skills. Safety skills in working with horses always in place.
Participants will need to wear jeans or riding pants and boots with heels. Children must be accompanied by a parent or guardian on the first day to sign a participation waiver. An ASTM approved riding helmet is REQUIRED of all participants; however, the ranch has several available for those who don't own a helmet. Drinks and snacks will be provided.
BEGINNER
The goals you will work towards include horsemanship safety, ground handling, basic body positioning & alignment, grooming, saddling and mounting.
Students learn how to use the basic aids to control your horse. Body alignment, balance, and an independent seat are the building blocks.
INTERMEDIATE
May choose either Western or English Style riding. At these levels, you will learn more about natural aids. Then you will proceed with riding all three gaits, including trotting on diagonals, balance of horse and rider, school figures, correct leads and maneuvering around patterns. Students work towards improving communication skills, balance and body alignment.
Intermediate to advanced students will also participate in teaching the beginning students, allowing these more advanced students to learn teaching and mentoring skills.